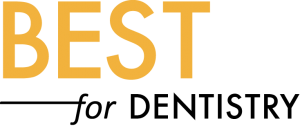 Our team at BEST has been working hard to bring on new partners and valuable solutions for you. Over the next few weeks we will be highlighting these new partnerships and the benefits available to your practice.
As you prepare to reopen your practice, there may be some uncertainty around if your patients will be feel ready and comfortable to come into your office. There may be some hesitation or nervousness. You may lose some patients. You may be looking to acquire new patients.
We've partnered with some of the best marketing companies in the industry to help you reassure your current patients, target new patients, ensure your chairs are being filled and that you are exceeding your production goals.
PATIENT NEWS
BEST is thrilled to announce our partnership with industry leader Patient News & Practice ZEBRA™ to provide you with a full-service dental marketing agency solution.
Patient News offers direct mail and digital marketing solutions, as well as Practice ZEBRA, their business intelligence and marketing automation technology, to help you differentiate your practice, stand out in your communities and grow production and profits.
Right now you can benefit now in TWO WAYS.
As a BEST Member, you qualify to get Practice ZEBRA FREE, and you can try it now for FREE!
Access their COVID-19 recovery marketing resources and patient communications with Special Recovery Pricing. Keep your patients engaged and your practice visible to your community.
For more information visit patientnews.com/best-for-dentistry.
SCHEDULE A FREE RECOVERY PLANNING SESSION

MY SOCIAL PRACTICE
Looking to enhance your online presence through social media, your website and patient reviews? My Social Practice is the dental industry's leading provider of social media marketing solutions for dental, orthodontic and specialty practices.
Features and benefits of working with My Social Practice include:
– Simplify social media posting
– Enhance reputation in the community
– Reach more people
– HIPAA compliant photo sharing
– Largest selection of content for posting
– Engaging ideas with office and patients
– Hands off social media management
BEST members receive premium rates on all their social media services, reviews and SEO. As a bonus, if you sign up for their social media services, you receive a free website ($3,995 value)!
To learn more, contact Adrian Lefler at 801-919-1991 or adrian@mysocialpractice.com.

ROADSIDE DENTAL MARKETING
Roadside Dental Marketing has perfected the art of making online marketing SIMPLE and SUCCESSFUL!  Roadside creates affordable yet stunning custom websites designed to highlight your unique value, build trust, and break down patients' fears and barriers. Having worked with dentists since 1999 (before "Google" was a verb!), they know how to help dental practices of all shapes and sizes gain rankings, visibility, and new patients.
Services include: Website design, SEO, reviews and reputation management, logo design, content marketing, social media, pay-per-click ads and more.
BEST for Dentistry members save an exclusive additional 10% off website design and branding packages on top of their already competitive pricing!
For more information visit roadsidedentalmarketing.com or schedule a no-obligation call.

SWELL
BEST is excited to announce that we have partnered with Swell, an automated growth platform. This platform helps businesses find new customers and turn their feedback into reviews, referrals, and a booming bottom line. It helps businesses get discovered in local searches, learn from customer feedback, and enhance their reputation through true customer sentiment.
– Interact: Create meaningful interactions with customers and prospects
– Understand: Get feedback you can use to get even better
– Leverage: Use patients as advocates
– Acquire: Turn curious visitors into new patients
BEST members receive 30% off with no set-up fees! Click here for more information on Swell or call 844-560-2626 or email info@swellcx.com.