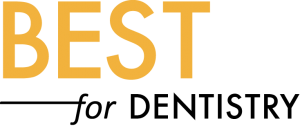 Thank you everyone that attended last week's webinar with Ryan Javanbakht, President & CEO of SleepTest.com. If you missed it, you can access the recording below.
Ryan discussed different pathways to diagnosis and testing for how you can simply and effectively implement dental sleep medicine into your practice.
BEST for Dentistry has put together a holistic Dental Sleep Medicine Program that equips you with the training and tools to diagnose and treat your patients that suffer from obstructive sleep apnea. We have partnered with industry experts, including SleepTest.com, to offer solutions each step of the way. Our program includes:
– Education
– Sleep Test
– Oral Appliances
– Medical Billing
– Marketing
For more information, schedule a demo with Ryan or contact our team at 877-669-6320 or email info@bestfordentistry.com.
BEST for Dentistry members receive $200 off their enrollment with SleepTest.com! For an affordable investment of $795*, you are granted unlimited sleep test referrals and diagnoses by board-certified sleep physicians, as well as your access to the SleepTest.com online HIPAA compliant portal with patient status notifications.
To take advantage of this offer, visit https://sleeptest.com/pricing/sleeptestcom-essentials-package and enter promo code BFD200 upon checkout to receive your discount.