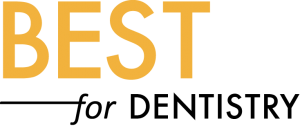 Dear Valued Member,
I wanted to send a quick update on BEST and how we're continuing to work on your behalf to be a trusted partner and resource for your practice.
​Membership Dues: We are waiving monthly membership dues through the end of May and anticipate to resume billing on June 1. If you find the fee to be a financial burden, please reach out to us to work out terms.
Alliance Partners: We can provide the most value to your practice by connecting you with our Alliance Partners and the special offers we have negotiated for you. We are bringing our Account Management Team back next week and would love to identify ways to help your practice become more profitable and sustainable. Send us your supply invoices or merchant services statements to info@bestfordentistry.com to receive a complimentary cost analysis of the savings available to you through our preferred partners.
We are here to assist you. Please reach out to us at 877-669-6320 or info@bestfordentistry.com.
Stay Safe,
Chad Hammerstrom
Managing Partner