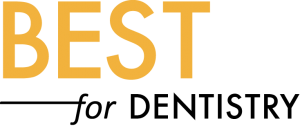 Thank you everyone that attended today's webinar with Dr. Carla Cohn. If you missed it, you can access a recording of the webinar by clicking the "View Webinar" button below.
Dr. Cohn discussed how to use minimally invasive dentistry to arrest decay for your pediatric patients, effective ways to manage caries in your pediatric patients without picking up your handpiece, and invaluable procedures and materials for temporization of primary dentition.
Our partners at SDI are also offering a special on their glass ionomers and silver diamine fluoride: Buy one box of Riva self cure or light cure and get the Riva Star SDF for free.
Orders must be placed through your Burkhart Dental Supply Account Manager. If you do not currently order through Burkhart, please contact our Client Consultant team at 877-669-6320 or info@bestfordentistry.com.