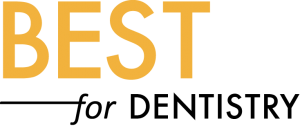 Recent protocols established by the CDC and released by the ADA are calling for changes in the way dental practices prepare themselves with Infection Prevention Plans that include best practices for ultimate patient and staff safety. Specifically, additional PPE needs and stricter cleaning recommendations may require practices to alter their current Infection Control Plans to include a more reliable supplier resource and assured cleaning methodology.
In follow-up to our email last week, How To Access PPE Through Our Preferred Partners, we wanted to introduce you to additional solutions that will help you acquire the proper apparel and guarantee inventory management.
MEDTEGRITY
We have partnered with MEDtegrity to provide a healthcare-compliant and hygienically clean rental and laundry service for reusable PPE. This provides a great solution to replace some of the common disposable items that are now hard to come by:
Isolation Gowns
Scrubs
Lab Coats
Microfiber Towels
For a free consultation and quote, contact Paula Hollis at paulahollis@medtegrity.us or 713-614-0454.

CINTAS
When it comes to safety, Cintas knows that you want high quality PPE and that you want it to be available when you need it. From your reception area to your operatories, Cintas has just what you need to provide a cleaner and safer facility for your patients and your staff. And as a BEST member you receive up to 20% savings on their products and services.
To learn more about their professionally laundered apparel and other services they provide, contact Adam Deas at 803-627-5714 or DeasA@Cintas.com.