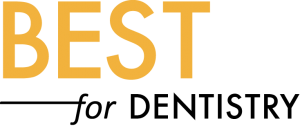 THE OPTIMIZED DENTAL PRACTICE – SELF DIAGNOSIS
brought to you by Summit Practice Solutions
The topic for the video today is SELF DIAGNOSIS. To access the video, click here.
If you missed the series of links provided week before last in the email entitled HOW TO PLAY THE GAME containing the detailed information on self-diagnosis, here are the links again.
Do the 6-stage self-diagnosis so you understand exactly where you are.
Additionally, There is a link below to the recently released CDC guidelines on dental care during the COVID-19 crisis (just in case you haven't seen it). https://www.cdc.gov/coronavirus/2019-ncov/hcp/dental-settings.html
If you have questions or comments, reach out to Max Gotcher or Mike Abernathy at Summit Practice Solutions.
Max Gotcher
214.762.3117 cell
max@summitpracticesolutions.com
Michael Abernathy, DDS
972.523.4660 cell
abernathy2004@yahoo.com