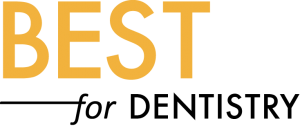 THE OPTIMIZED DENTAL PRACTICE – DEMOGRAPHICS
brought to you by Summit Practice Solutions
The topic for the video today is DEMOGRAPHICS. To access the video, click here. After viewing the video, you will find additional related information in the Preface, and also Chapters 2, 4, 14 and 15 of THE SUPER GENERAL DENTAL PRACTICE book. As an additional resource, click here to view an article Mike wrote several months ago entitled UNDERSTANDING THE DEMOGRAPHIC REALITY.
If you have questions or comments, reach out to Max Gotcher or Mike Abernathy at Summit Practice Solutions.
Max Gotcher
214.762.3117 cell
max@summitpracticesolutions.com
Michael Abernathy, DDS
972.523.4660 cell
abernathy2004@yahoo.com