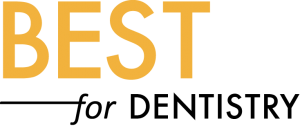 The CDC has claimed that sleep apnea is an epidemic! Are you ready to start screening, testing, and treating your dental patients with airway obstruction? This is a phenomenal way to positively impact your patients' lives and generate revenue for your practice.
Want to learn more? We will be hosting a Dental Sleep Medicine Webinar on Thursday, April 30th at 1:00 PM PST. Join us with our guest, Ryan C. Javanbakht, the President & CEO of SleepTest.com, who will share with you why and how BEST for Dentistry members can simply and effectively implement dental sleep medicine into their practice.
Ryan will be discussing the following topics:
Sleep Apnea: The American Epidemic
2 Pathways to Diagnosis
3 Pathways to Testing
The Simple SleepTest.com Model
BEST for Dentistry Client Promo
Q & A
SleepTest.com is a national home sleep test service whose mission is to minimize the barriers to testing, increase access to care, and save lives. They set the industry standard in reliable home sleep testing, making sleep testing simple for your patients in the comfort of their own beds. SleepTest.com clients enjoy unlimited patient referrals coupled with pre & post-test telemedicine visits, diagnoses, letters of medical necessity, prescriptions, and recommendations for therapy by board-certified sleep physicians.
BEST for Dentistry members receive preferred pricing on the SleepTest.com enrollment fee! Join us for our webinar to learn more about how to get set up with SleepTest.com.