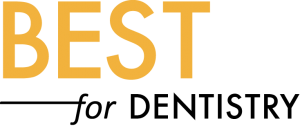 Dear Valued Member,
I am writing to you as the Managing Partner of BEST for Dentistry as well as a fellow Small Business Owner. These past few weeks have been very challenging. If you're anything like me, you're feeling a bit apprehensive and anxious about the current state of the world and what lies ahead.
I've led businesses during uncertain times like the 2008 recession and have traveled on business during 9/11, but this is certainly different than both of those.
I'm optimistic about what the future holds for all of us. Like many of my friends and colleagues, I have been caught up in my own world, chasing the "pot of something," which I cannot even describe. I've been running around building a business, raising a family, pursuing a goal to provide my kids with the best opportunities. Before this new craziness, most nights, my wife and I would pass on the road running one kid to a club or school activity.  Our kids would do their homework in the car running from place to place or finish late at night once we got home. Most days we were gone for 12-14 hours.
Well, leave it to a global pandemic to change all of that. While I would have asked for something a little more subtle to remind me what is essential in life, if it has to be this, I'll take it.
Like many others, we've had dinner as a family now going on fourteen days in a row. I can't recall another time in our lives that this was the case and we're enjoying having the time to slow down, regroup and reflect on what's really important as we move forward.
As the leader of BEST, I am doing my best to keep our employees working so we can continue to be your trusted advisors and help guide you through this uncertain time. I've had to make some personnel changes but have been able to keep the core team working hard each day.
We are continuing to collaborate with prospective Alliance Partners to expand our product offerings, particularly within our manufacture formulary, and provide innovative solutions and competitive savings on your behalf.  We will soon be offering educational webinars to you so you can continue to learn and stay connected with the greater dental community. We are focused on finding meaningful information on business loans and federal programs to help provide resources for you on where to go for financial relief and business guidance.
As our name Building Everyone's Success Together suggests, we succeed by banding together as one cohesive unit. It's important that we rally together during this time and support one another. We have created a private Facebook group, BEST for Dentistry Collective, where we have been posting legislative updates and resources to help you persevere during this time and set the foundation for a successful business model for when you open your practices back up.
As a small gesture, BEST is suspending monthly membership fees during the COVID-19 shut-down. We will assess on a month-to-month basis as to how long that will stay in effect.
Please reach out to me or any of my team members. My cell number is 360-907-7904; you can call me directly. I do my best to return all of my calls the same day.
Stay safe and healthy. We're in this together!
Sincerely,
Chad Hammerstrom
Managing Partner