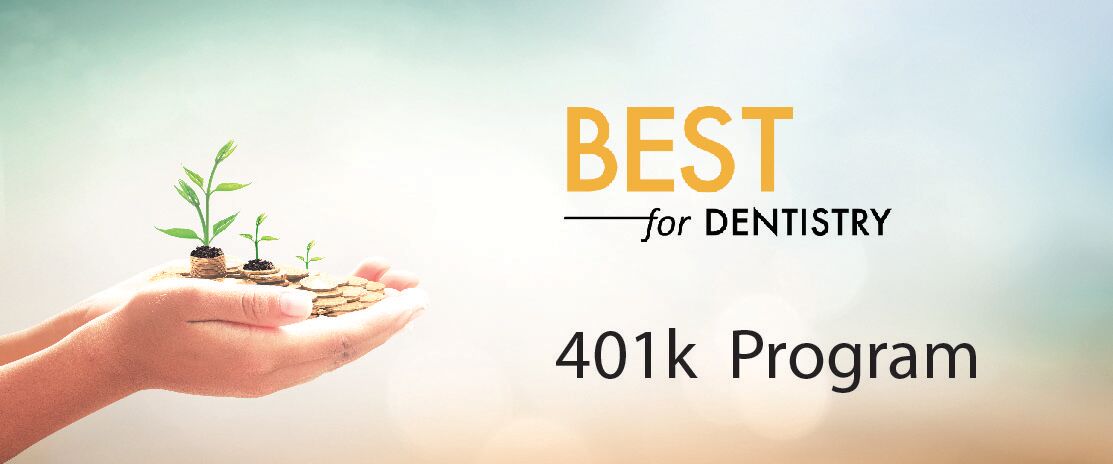 At BEST for Dentistry we continue to negotiate economies of scale for our members. We know that 401k plans can be expensive for small businesses. That is why we are excited to announce that we have sponsored a 401k Multi-Employer Plan (MEP) offered through The Clearwater Group at Morgan Stanley.
Benefits of this retirement plan include:
40-50% savings on set-up and annual plan costs
Fiduciary responsibility provided through third party experts
Face-to-face meetings to develop tailored financial plans that meet your specific retirement needs
To learn more, visit https://advisor.morganstanley.com/clearwater-group or email Tim Lynch at timothy.o.lynch@ms.com.
For more information regarding your BEST for Dentistry member benefits, contact our team at 877-669-6320 or info@bestfordentistry.com.