How To Access PPE Through Our Preferred Partners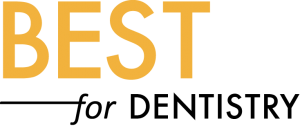 In the midst of a global pandemic, it's been a challenge to track down the necessary PPE to safely protect yourselves, your team and your patients. To help ease this burden, we have put together a quick guide to include which of our partners are supplying these items.
For further assistance, please reach out to our team at 877-669-6320 or info@bestfordentistry.com.
BURKHART DENTAL SUPPLY
If you are a current Burkhart Dental Supply client, we recommend first checking with your Burkhart Account Manager to see if these items are available to you before reaching out to our partners below. Also, check out Burkhart's Pandemic Recovery Guide to help you prepare for re-opening your practice.

SOURCE ONE
Source One supplies KN95 masks, gloves, face shields, isolation gowns and much more and has many items in stock. To place an order, click on the button below. If you are a first time user, use the registration code BEST4DENT. For questions about your order, contact Source One at 480-685-4710.

DAILEY SOLUTIONS
Dailey Solutions has expanded their product offering to include N95 face masks, face shields, gloves and more. They are committed to providing essentials to all of our members. You may order any item even if it shows "Out of Stock." Dailey Solutions is receiving deliveries daily and fulfilling backorders on a first come, first served basis. Dailey Solutions is allowing cancellation of partial or complete orders for essential items prior to shipping your order. Once an essential item is shipped, however, it is not returnable. Essentials consist of PPE, sanitary and janitorial products.
To cancel or edit any order, contact Dailey Solutions at 800-601-4505 or orders@daileysolutionsusa.com. Dailey Solutions has maintained pre-pandemic pricing on all essentials! They will bill you for partial or complete orders after they have shipped.
Dailey Solutions is offering 10% off your order by using promo code COVID19 upon checkout. First time users will need to create an account on the website.
VISIT DAILEY SOLUTIONS WEBSITE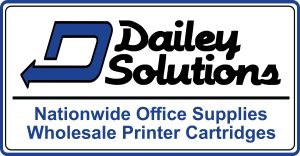 BAYSHORE DENTAL STUDIO
Our lab partner, Bayshore Dental Studio, is offering personalized face mask fitters using face scanning and 3D printing.
Their Face Mask Fitter is a personalized 3D printed plastic frame that is contoured to the specific shape of a person's face to improve the seal of surgical or similar face masks. If you are interested in directly ordering custom 3D printed mask fitters, visit their website or call 877-954-6243.