The Optimized Dental Office – Donor and Recipient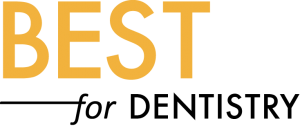 THE OPTIMIZED DENTAL PRACTICE – DONOR AND RECIPIENT
brought to you by Summit Practice Solutions
The topic for the video today is DONOR & RECIPIENT PRACTICES. To access the video, click here.
After viewing the video, you will find additional related information in Chapter 8 of THE SUPER GENERAL DENTAL PRACTICE book.  
If you have questions or comments, reach out to Max Gotcher or Mike Abernathy at Summit Practice Solutions.
Max Gotcher
214.762.3117 cell
max@summitpracticesolutions.com
Michael Abernathy, DDS
972.523.4660 cell
abernathy2004@yahoo.com